Something to Ponder
We should have enough confidence to be able to hit every golf shot successfully, however, be smart enough to know that we can't.
Bill Scott, PGA
Article Published by PGA of America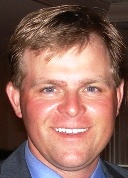 Bill Scott, a PGA Professional and Director of Instruction for the Don Law Golf Academy at Osprey Point Golf Course will feature golf tips for monthly on this page. Save the link to this page for future golf tip references.
Tips:
Click on the link below for the tip of the month.

GREENSIDE BUNKER 911
Check back monthly to see a new tip